BOTEGA CAROLINA – BRDA, SLOVENIA
THE MOST FASCINATING WINE TASTING IN THE BRDA REGION
The Ministry of Health warns: Excessive alcohol consumption is harmful to health.
Carolina Jakončič Winery – Botega Carolina  |  Kozana 5  |  5212 Dobrovo v Brdih  |  Slovenia
THE AUTHENTIC EXPERIENCE OF OUR WINES IN SINGLE PLACE
Carolina Jakončič wines are globally present and internationally recognized. When you visit Botega Carolina, you can indulge in the most authentic experience of our premium wines in combination with selected small snacks.
INDULGE YOURSELF IN WINE TASTING
A thoughtfully designed place with a modern atmosphere and beautiful decor of full-bodied bottles. Here you can sample the wine from the vineyard and nibble on selected small snacks. The wine tastings run throughout the year. For current opening times, please see below.
WINE AND GIFTS
In "Botega" you can buy wines from our selections in elegant packaging, suitable for a pefrect gift. With a bit of luck, you can also come across other interesting surprises or even the owner Aljoša, who will inspire you with his expertise and many interesting stories.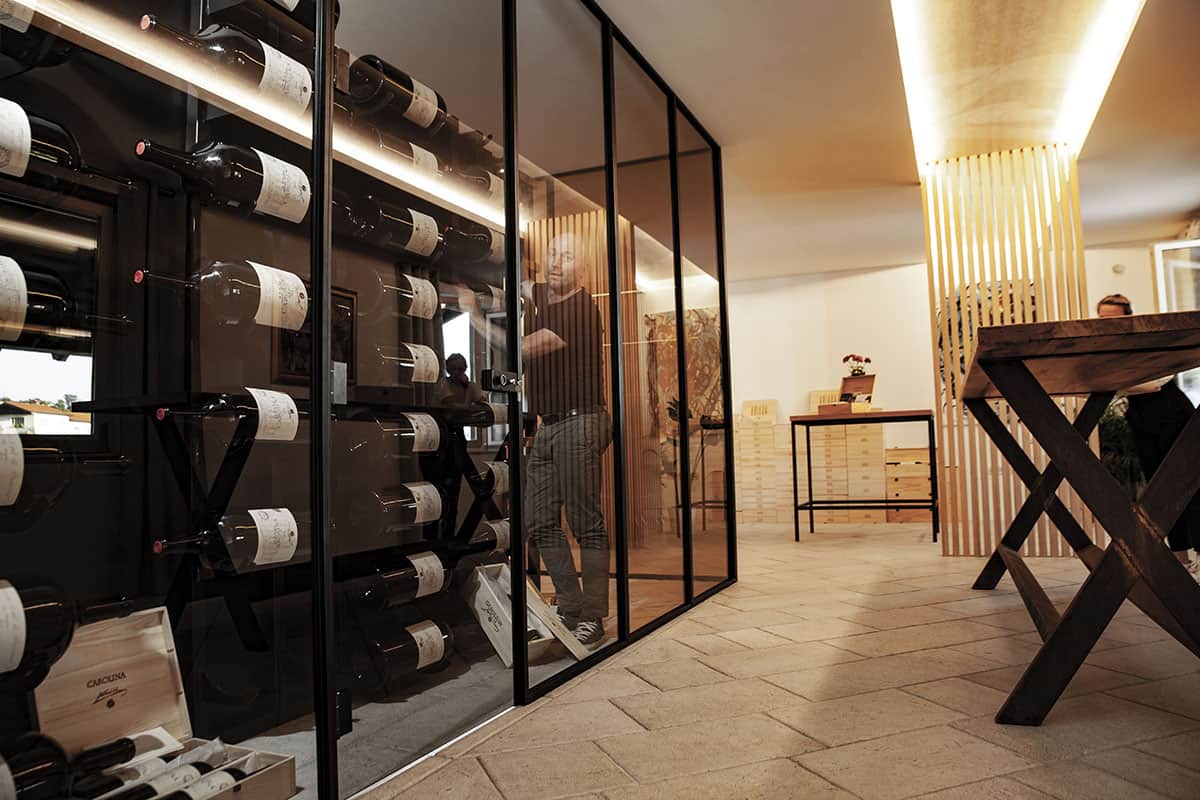 WHAT IS BOTEGA CAROLINA?
The Botega Carolina is a pleasant place, which forms part of the Carolina Jakoničič farm and winery. It is a place for socializing and wine tasting, designed to offer you a pleasant experience and give you the possibility to purchase wines from our selections. In a friendly atmosphere, we will give you professional advice on your choice, while serving you our premium wines and a selection of snacks.
Our classic offer includes a tasting of 5 premium wines in combination with small snacks. Our wine tasting experiences are completely customisable. Please get in touch if you would like us to create a custom-made package for you.

OPENING TIME
Friday
1 pm – 6 pm
Saturday
11 am – 5 pm
PAYMENT METHODS
It is possible to pay in cash, by card or by invoice (for companies).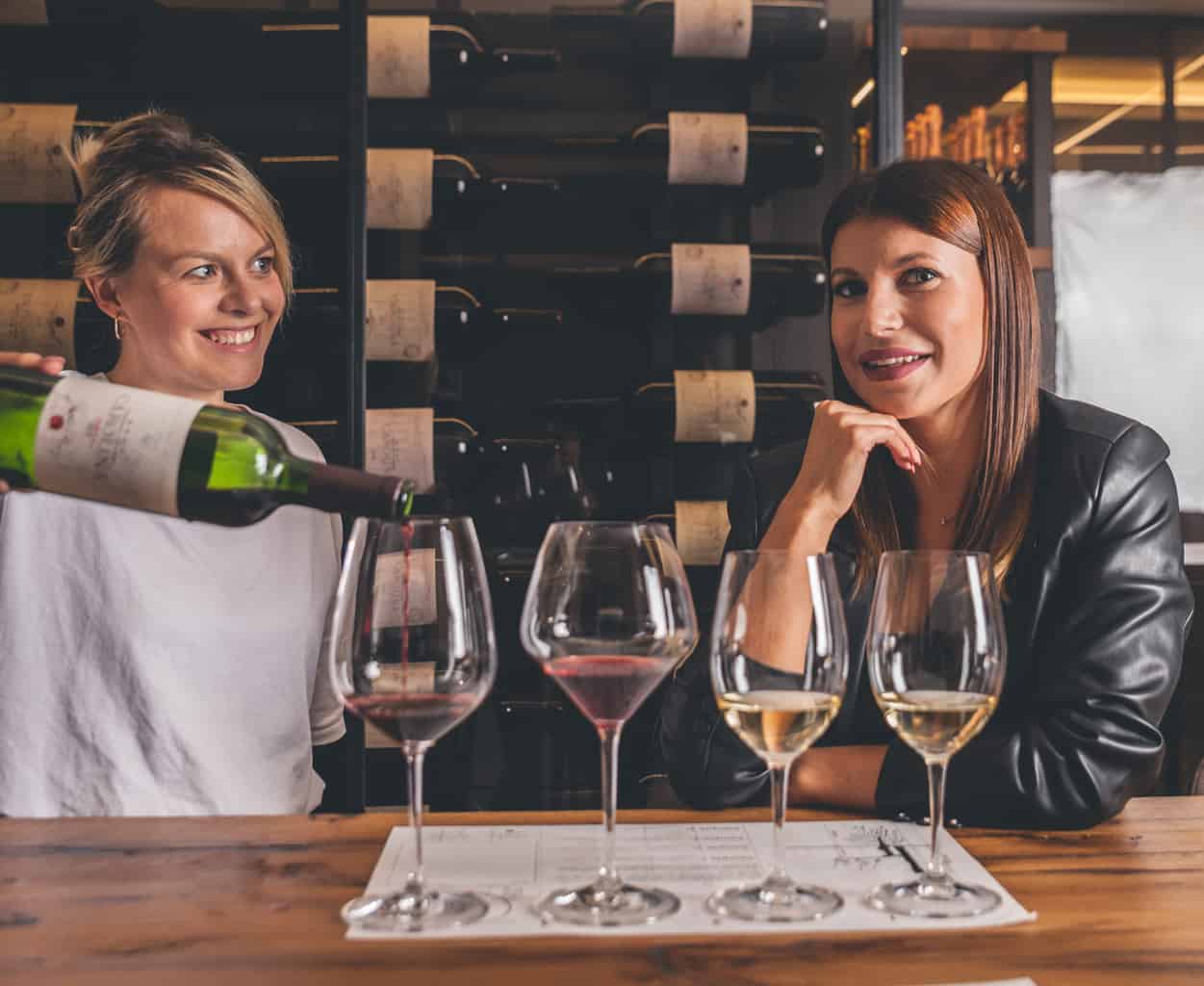 " Highly recommend this winery! We stopped by for a tasting because they were open on Monday (thank you!!). We didn't know what to expect but had a fantastic experience complete with a three course tapas/snack pairing with the wines that was very generous. We wished we had more room in our luggage to bring more of their wine home with us!"
" Vrhunska vina, vrhunska predstavitev in degustacija! "
" Maruša made our experience really special! The wine was excellent, but the service was really what made the whole day special. Thank you Maruša for that! We will definitely be back! "
" Very kind family who will be receive you with open arms. Nice wine – very recommend! They opened wine bar Botega Carolina, amazing…must to visit! "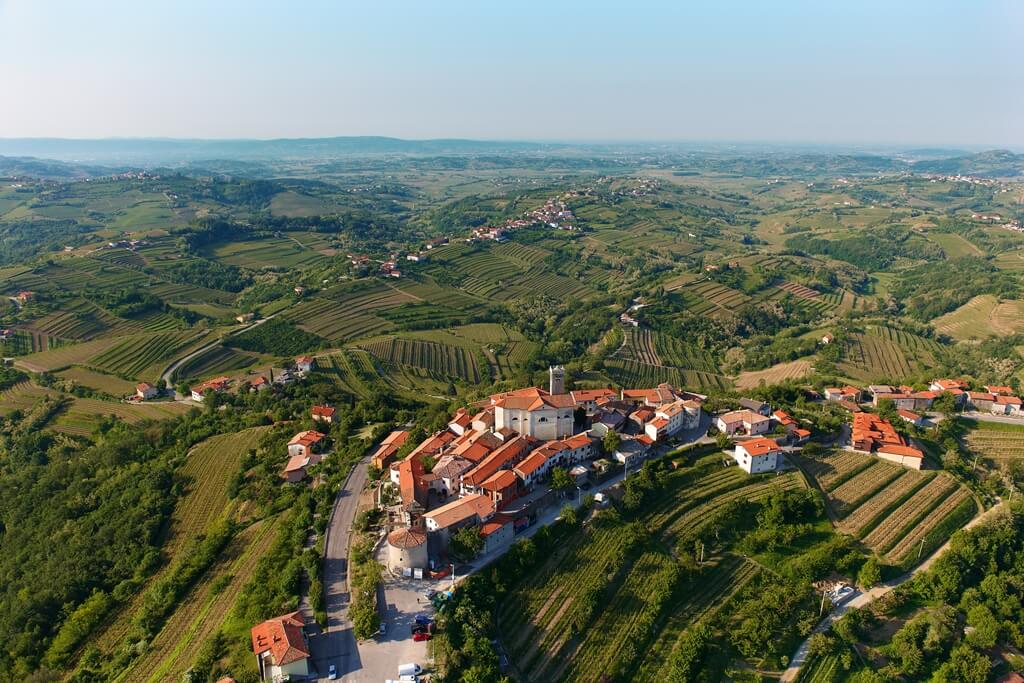 VISIT THE WINE GROWING REGION OF BRDA
Caught between the Alps and the Adriatic Sea, this hilly landscape is famous for its excellent wines, which you can taste from more than 25 wine producers, for numerous restaurants, inns and tourist farms with excellent local cuisine, picturesque villages and various attractions, as well as for the numerous leisure opportunities it has to offer. A region that truly fascinates many tourists from all over the world.
Photos: Brda.si
IDEAS FOR TRIPS AND OTHER EXPERIENCES IN BRDA
A visit to a wine cellar and wine tasting with the best wines in Sloveniacombined with excellent cuisine. You can round up a trip including a visit to our "Botega" with a culinary experience in one of the many local restaurants or tourist farms.
Visiting natural and cultural attractions– the Gonjače viewing tower and the village of Šmartno, the Krčnik natural bridge and trough, Villa Vipolže, Dobrovo Castle, Peace Park on Sabotin. In nearby Italy, we recommend a visit to the town of Cividale del Friuli, the Sanctuary of Castelmonte and the Grotta di San Giovanni d'Antro cave.
Many events in Brda – the famous Cherry Festival, Days of open wine cellars, Rebula Wine and Olive Oil Festival, Heroes of Vineyards Cycling Marathon, Saint Martin's Festival and others.
E-biking and hiking among the Brda hills and vineyards, including a visit to the highest hill in Brda – Korada (also known as Kobalar) or the Sabotin hill with the World War I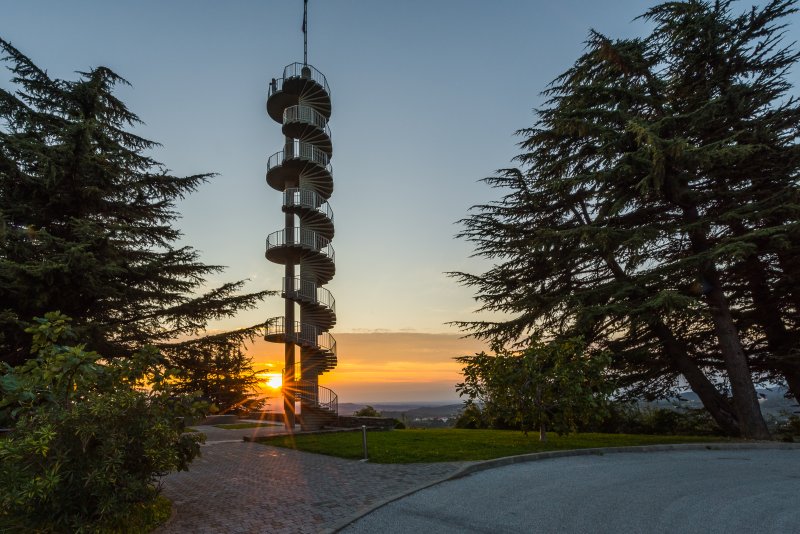 CAROLINA JAKONČIČ WORLDWIDE