BOTEGA CAROLINA – BRDA, SLOVENIA
LA PIÙ AFFASCINANTE DEGUSTAZIONE DI VINI DELLA REGIONE VITIVINICOLA DEL BRDA
Il ministero della salute avverte: l'abuso di alcol nuoce gravemente alla salute.
Carolina Jakončič Winery – Botega Carolina  |  Kozana 5  |  5212 Dobrovo v Brdih  |  Slovenia
L'AUTENTICA ESPERIENZA DEI NOSTRI VINI IN UN UNICO LUOGO
I vini Carolina Jakončič sono presenti a livello globale e riconosciuti a livello internazionale. Durante la visita alla Botega Carolina, puoi concederti l'esperienza più autentica dei nostri vini di qualità accompagnati da una selezione di stuzzichini.
AFFIDATI ALLA DEGUSTAZIONE DI VINI
Un ambiente progettato con cura con un'atmosfera moderna e un bellissimo arredamento di bottiglie corpose. Qui puoi degustare il vino del vigneto e sgranocchiare piccoli snack selezionati. Le degustazioni di vino si svolgono durante tutto l'anno. Per gli orari di apertura attuali, vedere di seguito.
VINO E REGALI
In "Botega" puoi acquistare i vini delle nostre selezioni in confezioni eleganti, adatte ad un regalo perfetto. Con un po' di fortuna, puoi anche imbatterti in altre sorprese interessanti o persino nel proprietario Aljoša, che ti ispirerà con la sua esperienza e con molte storie interessanti.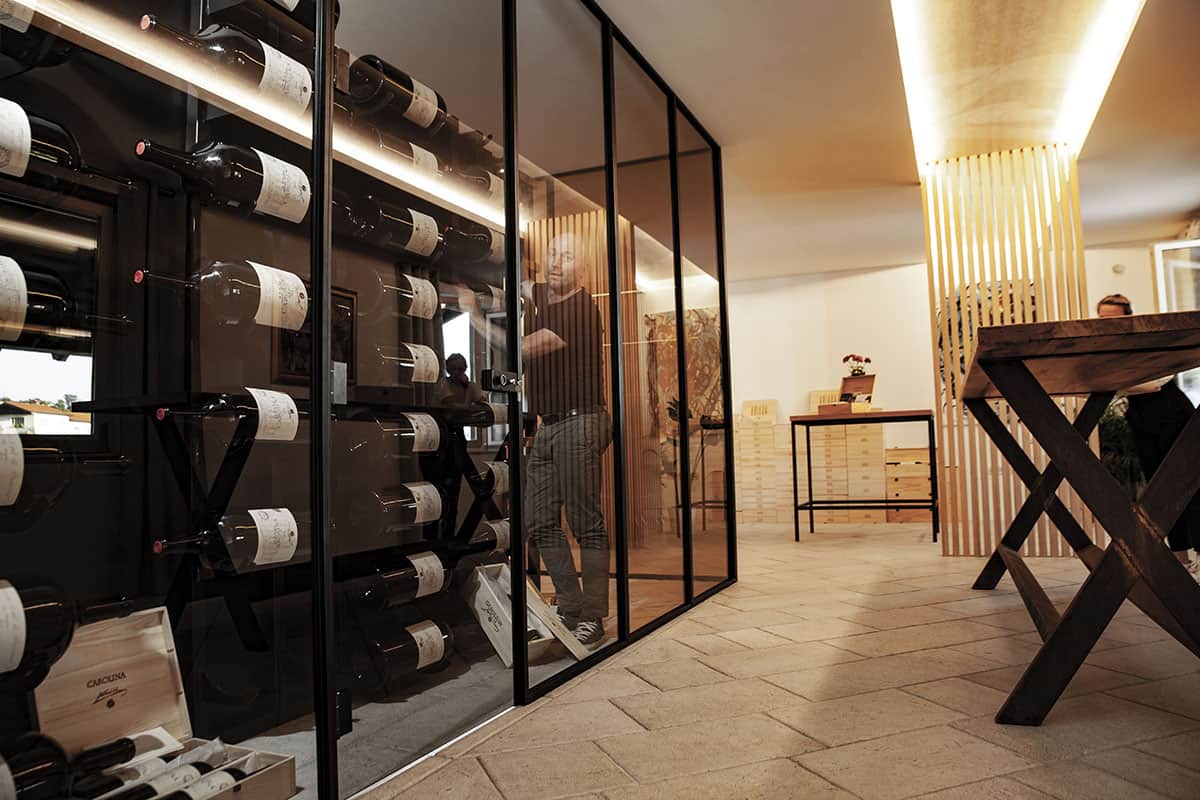 COS'È LA BOTEGA CAROLINA?
La Botega Carolina è un luogo piacevole che forma parte della fattoria e azienda vinicola Carolina Jakoničič. È un luogo di socializzazione e degustazione di vini, ideato per farti vivere un'esperienza piacevole e darti la possibilità di acquistare i vini delle nostre selezioni. In un'atmosfera amichevole, fra ottimi vini e una selezione di stuzzichini, ti daremo dei consigli professionali per la scelta giusta nei tuoi acquisti. 
La nostra offerta classica prevede una degustazione di 5 vini di qualità in abbinamento a piccoli stuzzichini. Le nostre esperienze di degustazione di vini sono completamente personalizzabili. Contattaci se desideri creare un pacchetto su misura.

ORARIO
lunedì, martedì, giovedì e venerdì
13.00 – 18.00
sabato
11.00 – 17.00
MODALITÀ DI PAGAMENTO
È possibile pagare in contanti, con carta o con fattura (per le aziende).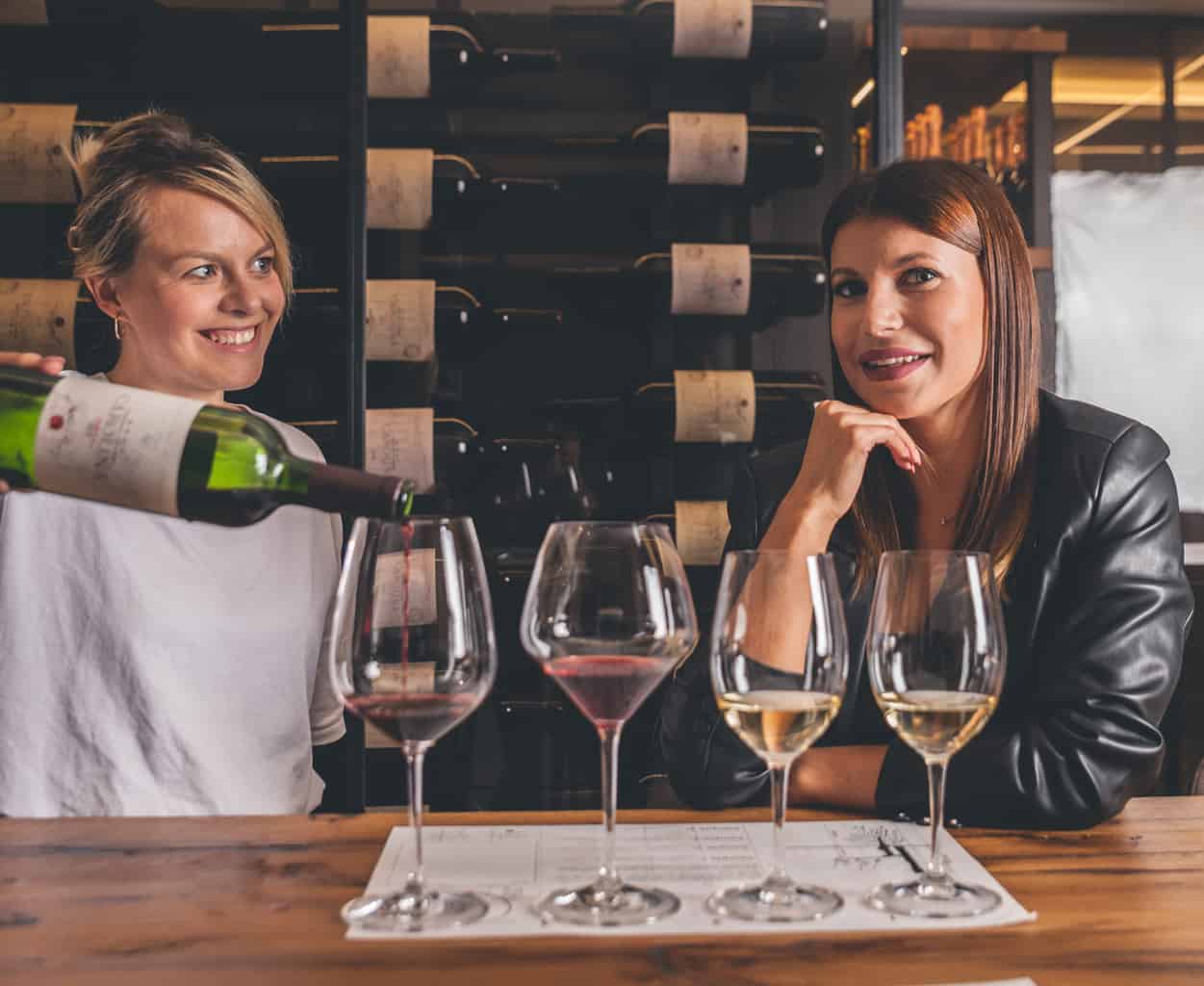 " Highly recommend this winery! We stopped by for a tasting because they were open on Monday (thank you!!). We didn't know what to expect but had a fantastic experience complete with a three course tapas/snack pairing with the wines that was very generous. We wished we had more room in our luggage to bring more of their wine home with us!"
" Vrhunska vina, vrhunska predstavitev in degustacija! "
" Maruša made our experience really special! The wine was excellent, but the service was really what made the whole day special. Thank you Maruša for that! We will definitely be back! "
" Very kind family who will be receive you with open arms. Nice wine – very recommend! They opened wine bar Botega Carolina, amazing…must to visit! "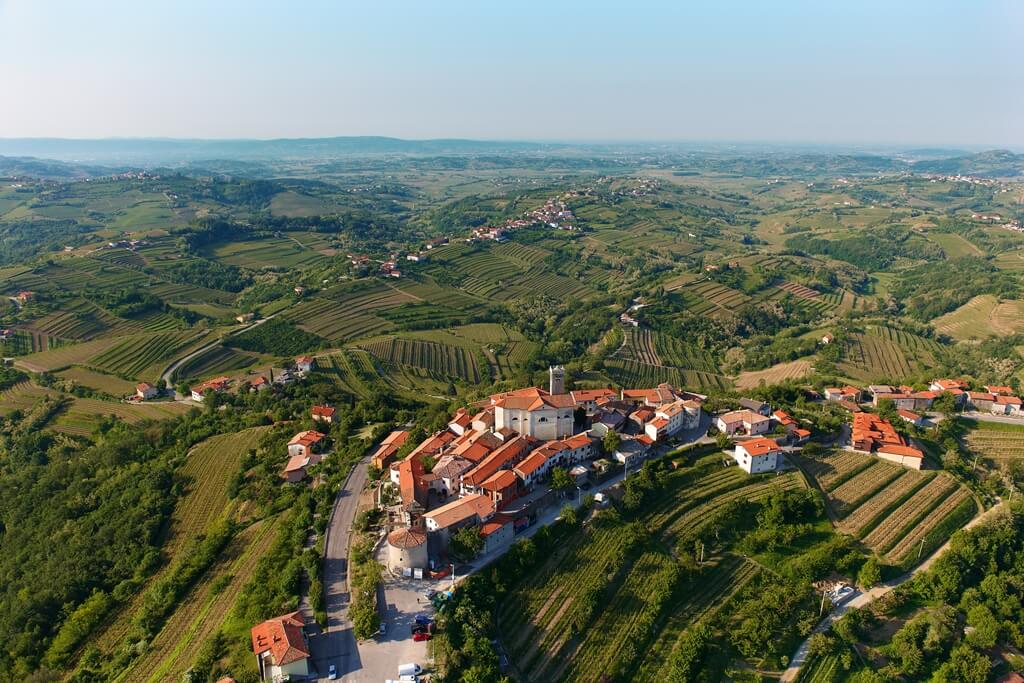 VISITA LA REGIONE VITIVINICOLA DEL BRDA (COLLIO SLOVENO)
Incastonato tra le Alpi e il mare Adriatico, questo paesaggio collinare è famoso per i suoi ottimi vini, che si possono degustare da più di 25 vinicoltori, per i numerosi ristoranti, osterie e agriturismi con un'ottima cucina locale, paesi pittoreschi e varie attrazioni, nonché per le numerose opportunità di svago. Una regione che affascina davvero tanti turisti da tutto il mondo.
Fotografie: Brda.si
IDEE PER GITEI E ALTRE ESPERIENZE AL BRDA (COLLIO SLOVENO)
Visita ad una cantina e degustazione di vini con i migliori vini della Sloveniaabbinati ad un'ottima cucina. Puoi completare una gita che include la visita alla nostra "Botega" con un'esperienza culinaria in uno dei tanti ristoranti o agriturismi.
Visita alle attrazioni naturali e culturali: la torre panoramica di Gonjače e il villaggio di Šmartno, il ponte naturale Krčnik e i tonfani del torrente Kožbanjšček, la Villa Vipolže, il castello di Dobrovo, il Parco della Pace del Monte Sabotino. Nella vicina Italia si consiglia una visita al borgo di Cividale del Friuli, al Santuario di Castelmonte e alla Grotta di San Giovanni d'Antro.
Molti eventi a Brda: la famosa Festa delle ciliegie, i giorni delle cantine aperte, la Festa della Ribolla e dell'olio d'oliva, la Maratona ciclistica Eroi dei vigneti, la Festa di San Martino e altri.
E-bike ed escursionismo tra le colline e i vigneti del Brda, inclusa una visita alla collina più alta del Brda – il Monte Korada (noto anche come Monte Kobalar) o al Monte Sabotin con il museo della prima guerra mondiale.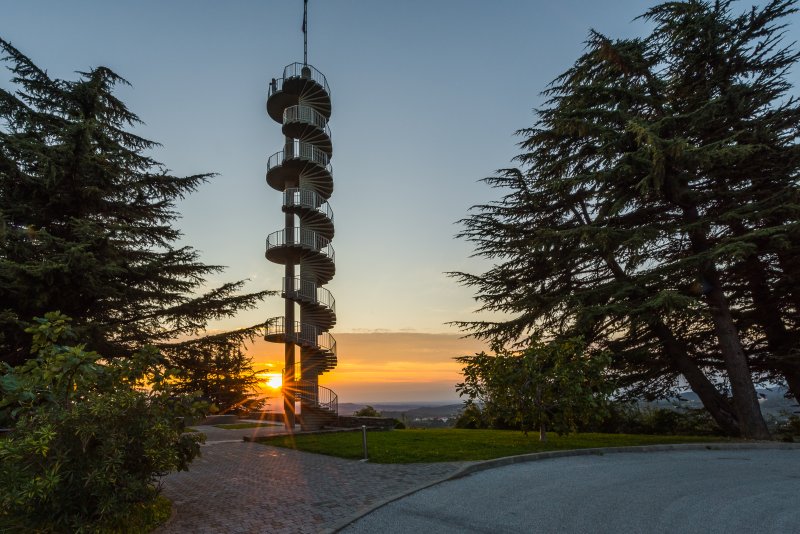 CAROLINA JAKONČIČ WORLDWIDE